Active Healthcare Solutions, LLC
Premium Personalized Care Management Services Boca Raton, Florida
Senior Care Florida Management Services in Boca Raton, FL
Senior Care Florida Management Philosophy
At Senior Care Florida, we maximize the quality of life and independence through professional, affordable care management services.  Growing older is difficult.  The medical system is complex.  As RN's and Nationally Certified in Case Management (CCM), we pride ourselves on being expert problem solvers helping you to navigate through life's challenges.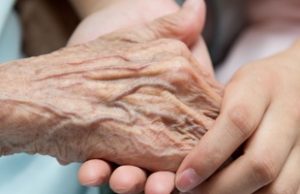 Peace of Mind
We are skilled at providing options & recommendations to support clients and their families.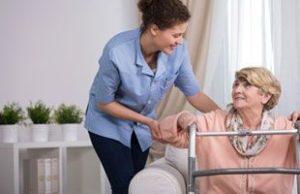 Medical Oversight
We manage health concerns & provide on-going collaboration with the medical team.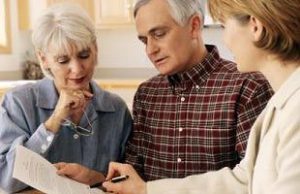 Foster Independence
We create a safe environment that fosters independence & enhances quality of life.
Senior Care Florida Management Services in Boca Raton
You might find yourself in a difficult scenario with elderly parents or a loved one and have tough decisions to make.  How does an individual navigate through complex medical issues for their loved ones alone? That is where Active Healthcare Solutions steps in.  With a dedicated staff, we provide the most comprehensive plan to align with your loved one's needs.  Some of the services we provide include a comprehensive assessment to identify actionable steps and goals; transition from hospital, rehab center to home; oversee, support and train caregivers; medication management; professional accompaniment to medical appointments and much more.
If you have a loved one who requires more medical attention and care, then Active Healthcare Solutions are your local daughters to make your life easier. Active is a word we stress as this is very important to us.  Our clients are like family and we are actively working daily to maintain the care your loved one deserves.
Pat and her staff made caregiving from 1800 miles away not only a possability but a done deal. They have acted as my sister's advocate when i could not be there. We removed her from an unsafe environment to a safe facility where she is flourishing with a riegem of meds, food and exercise. I heartily recommend them if you are faced with a long distance caregiving situation.
I have worked with this company now for over 3 years. Active Healthcare Solutions always puts their clients best interests first. When a family member becomes ill, it can be hard to know what is the best decision to make for their care. Having Active Healthcare Solutions advocate for their care makes all the difference in navigating the complex medical field. I have personally witnessed patients that have improved drastically because of the direction, guidance, and experience that they provide. I would HIGHLY recommend this company!
The staff and this company excel at patient care. We have been seeing patients who receive there Healthcare solutions through this company now for over 8 years. The level of commitment and dedication and professionalism that is provided is far beyond and above any other company we have ever worked with. From organizing home health to doctor visits to rehab services and so much more- if you or your loved one needs medical or rehabilitative or other services look no further!!
The level of love and care Pat and Eileen have for their clients is just unbelievable! What a beautiful work! I have no words that can express my appreciation for their job and the way they conducted! the world would be a better place with more people like those Ladies! I gave 5 stars because google do not have 10 stars as a option!
I recommend this group highly. I am a board certified physician specializing in Internal Medicine in practice locally for over 2 decades. I have worked closely with the principals and their staff over the years and know them to be excellent nurses and clinicians. They take excellent care of individuals that prefer staying out of hospitals, by supporting their outpatient care and coordination. They assist the physicians with closely caring for their patients by assuring their medical conditions are closely addressed. They assist family and loved ones by giving the peace of mind to know the patient will remain as independent as possible and have been able in the majority of cases, avoiding hospitalizations. It would not be as able to practice patient centered proactive preventive medicine without their kind help.
Pat, Eileen and Cindy are an amazing team! They care for the total well-being of their clients. It's not just about Doctor appointments and meds with Active Health Care Solutions. With care and love they manage all the needs of their clients and give the much needed support to their families. Their name distinguishes them well.. they actively find solutions for the many needs of their clients. Their clients truly become their family!
Eileen Tollefson and Pat Waldron have been like "guardian angels" for my sister. She would not listen to me or let me help her so they have been a lifesaver and given me peace of mind. Now she is doing much better and is happier."
Pat Waldron managed the care of my mother with professionalism and compassion and allowed our family to focus on spending quality time with her. We cannot thank her enough for all the work she did to make Mom comfortable and happy during a very difficult time.
Active Healthcare Solutions took care of my mother until her last living day. Pat Waldron, in particular, was her primary caregiver and showed her more love, respect and care than anyone else I worked with. She was always there when I needed her, as I live out of Florida. She stayed in close touch with me and made me feel loved, as well. I couldn't recommend anyone more than Pat and Active Healthcare Solutions.
My family has worked with Eileen from Active Healthcare Solutions for close to 6 years. There aren't enough words to describe just how critical Eileen has been. Her kindness, sensitivity, responsiveness, and expertise has allowed my parents to always feel at ease. My family has tremendous confidence in her ability to navigate any and every heath issue. Having Eileen onboard makes all of the difference in the world. Thank you!